Keoladeo National Park, Call it Keoladeo National Park, Ghana National Park, Bharatpur Bird Sanctuary or "Bharatpur World Heritage Site"; it makes no difference. Because all those names refer to one and the same place – a paradise of many thousands of beautiful birds. They flutter their wings, take a leap and fill Keoladeo with their enchanting flights. Many are permanent residents here while several others pay annual visits.
Keoladeo National Park is most popularly known as the Bharatpur Bird Sanctuary. True to its name, the place is situated in Bharatpur, Rajasthan and makes for an excellent 'avifauna sanctuary'. The sanctuary is at its best in the winter season when its guests fly from miles away to add colour and chatter to the place.
Needless to say, the Park is a beloved among bird watchers and other tourists. It is also a favourite spot among the ornithologists who study and research these birds for better human understanding of their world. Afterall, it is one of the richest bird areas in the world.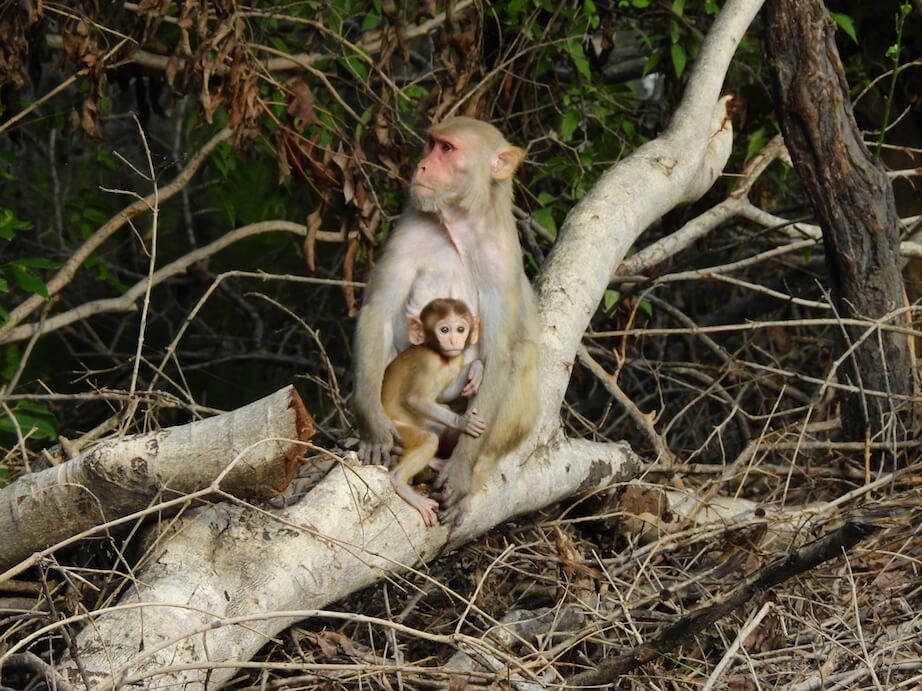 History of Bharatpur Bird Sanctuary
The National Park is named after a Shiva temple standing within the Park boundaries. Locally the deity Shiva is called Keoladeo. Back in history, it used to be a natural depression that remained flooded throughout the year. The floods were result of the Ajan Bund constructed by Maharaja Suraj Mal, then ruler of Bharatpur.
Around 1850s, the Park became a hunting ground for Maharajas of Bharatpur. They would arrive here for leisure shoots and kill birds in hundreds. Honorary shoots were also organized for the British viceroys once a year.
This duck shooting retreat of Bharatpur Maharajas was designated as a bird sanctuary on 13 March 1976. The last big bird-shooting event was organized in 1962. However, Maharajas officially retained shooting rights until 1972. The sanctuary was soon granted the Ramsar Site status under the Wetland Convention.
March 1982 saw Bharatpur Bird Sanctuary become a National Park. It was declared a World Heritage Site in 1985 for its natural beauty and richness.
Biodiversity at Bharatpur Bird Sanctuary
Green Cover: The Park area is covered in tropical dry deciduous forests interspersed with dry grasslands. Since it is the only area with green vegetation, it is often referred to as 'Ghana' meaning 'thicket'. Kadam, Jamun and Babul trees dominate the open woodlands. You also find Kandi, Ber, Piloo and Kair at many places.
Mammals: Mammalian Fauna at Bharatpur comprises of 27 identified species including Indian porcupine, Sambar, Chital, Fishing Cat, Asian Palm Civet, Golden Jackals, Striped Hyenas and others.
Waterfowl: Bharatpur Sanctuary is a part of the Gangetic Plains, which makes it a significant breeding ground for herons, storks and cormorants. The Sarus Crane, Cotton Teal White Spoonbill, Oriental Ibis, Indian shag and many other water birds are also spotted here. It is the only visiting spot in India for the critically endangered Siberian Crane.
Landbirds: Babblers, Bulbuls, Buntings, Chats, Painted Francolins, Crested Serpent Eagle, Osprey, Painted Francolins, The Indian Grey Hornbill are some of the land bird species here.
Aquafauna: The Park has 43 fish varieties out of which 37 arrive with the water from Arjan Bund. Rest six varieties are breeding residents. The fish population here is of high ecological importance since they form the prey base for many birds.
Must Visit Places In and Around Bharatpur Bird Sanctuary
Bharatpur Palace: The Bharatpur Palace deserves a visit for its intricate interior designs and intriguingly patterned floor tiles. The Palace is a perfect blend of Mughal and Rajputana styles of architecture.
Lohagarh Fort: It literally means the 'Iron Fort'. The fort was built for protection against enemy attacks and served its purpose well. Inside the fort, you will see the many monuments built by Raja Suraj Mal to commemorate his victories over British and Delhi Sultanate armies. The Palace isn't aesthetically appealing but has great historical importance and radiates strength and resilience.
Bharatpur Government Museum: Inside the Lohgarh Fort exists Kamra Khas – a building now converted into a museum. It displays a collection of inscriptions, artifacts, sculptures and other memorials from the history of Bharatpur.
Deeg Palace: This was a Palace built by Raja Suraj Mal that has now withered under the decaying forces of time. Inside the palace lie canons, mortars and guns belonging to different rulers. These weapons were used in the many wars that Rajput armies fought. They sit inside the Palace as reminders of the victories and of the times that are gone.
Best Time to Visit Bharatpur Bird Sanctuary or Keoladeo National Park
Although Bharatpur Bird Sanctuary remains open for tourists throughout the year, one must decide the time of travel carefully, according to their own interest. If you wish to enjoy the beauty of resident birds in the sanctuary, it is advisable to visit during the months of August –November.
Lovers of migrant birds should arrive here sometime during October to February since the dropping temperature brings with it, many guests to Keoladeo National Park.
Reaching Keoladeo National Park / Bharatpur Bird Sanctuary
By Air: Jaipur is the nearest airport. Daily up and down flights are available from here to all major Indian cities like Delhi, Mumbai, Bangalore. Delhi is the connecting international airport.
By Rail: Bharatpur Junction is the nearest railhead. It is 5 KMs away from the sanctuary. You will easily find road transport to reach Keoladeo from here.
By Road: Keoladeo National Park is easily accessible by road. There are regular running bus services from Delhi, Agra, Mathura, Jaipur, Alwar and other surrounding cities. The park gate stands close to the bus stand.