Personalized high-end tour packages, offering a rare, and ultimate tiger safari experience.  
#tigersafariindia
We know the adrenaline of spotting a Tiger in the wild roaming freely, So we have created specialized Tiger Safari Tours & Packages for our guests who wish to spot this majestic creature into the wilderness.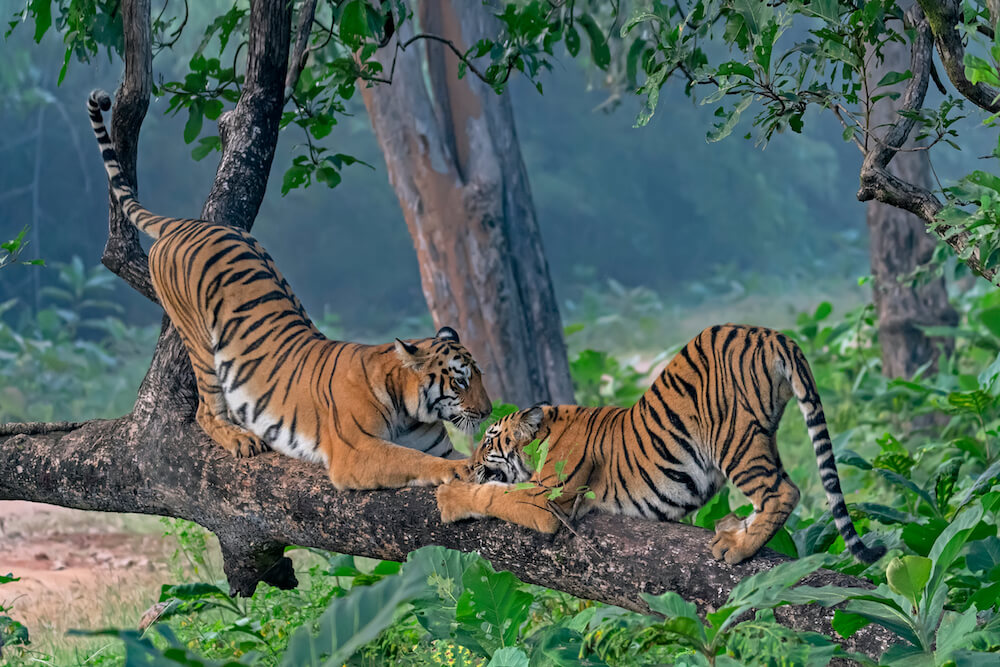 Tigers of Central India
11 Night / 12 Days
Tiger Safari Tour India – Exploring the ethnic wildlife of central India in the tiger state of India, having maximum number of Tigers. With the highlights of Jungle Safari and other species of wildside of nature.




Or WhatsApp us for immediate queries, support, or more details.
Kanha – Bandhavgarh Tour 
8 Night / 7 Days
Tiger Safari Tour India – Dive in to discover the beautiful arena of wild big cats and other wildlife closely, Covering the range of Satpuras. The wildlife covered in luxurious wooded strands and meadows around with the green lush.




Corbett – Ranthambore Tour
8 Night / 7 Days
Tiger Safari Tour India – To carve out the wilderness of India in both hills and deserts and having a closer picture of tigers, leopards, marsh crocodiles, wild elephants. In addition to species of birds and other wildlife creatures living around the locations.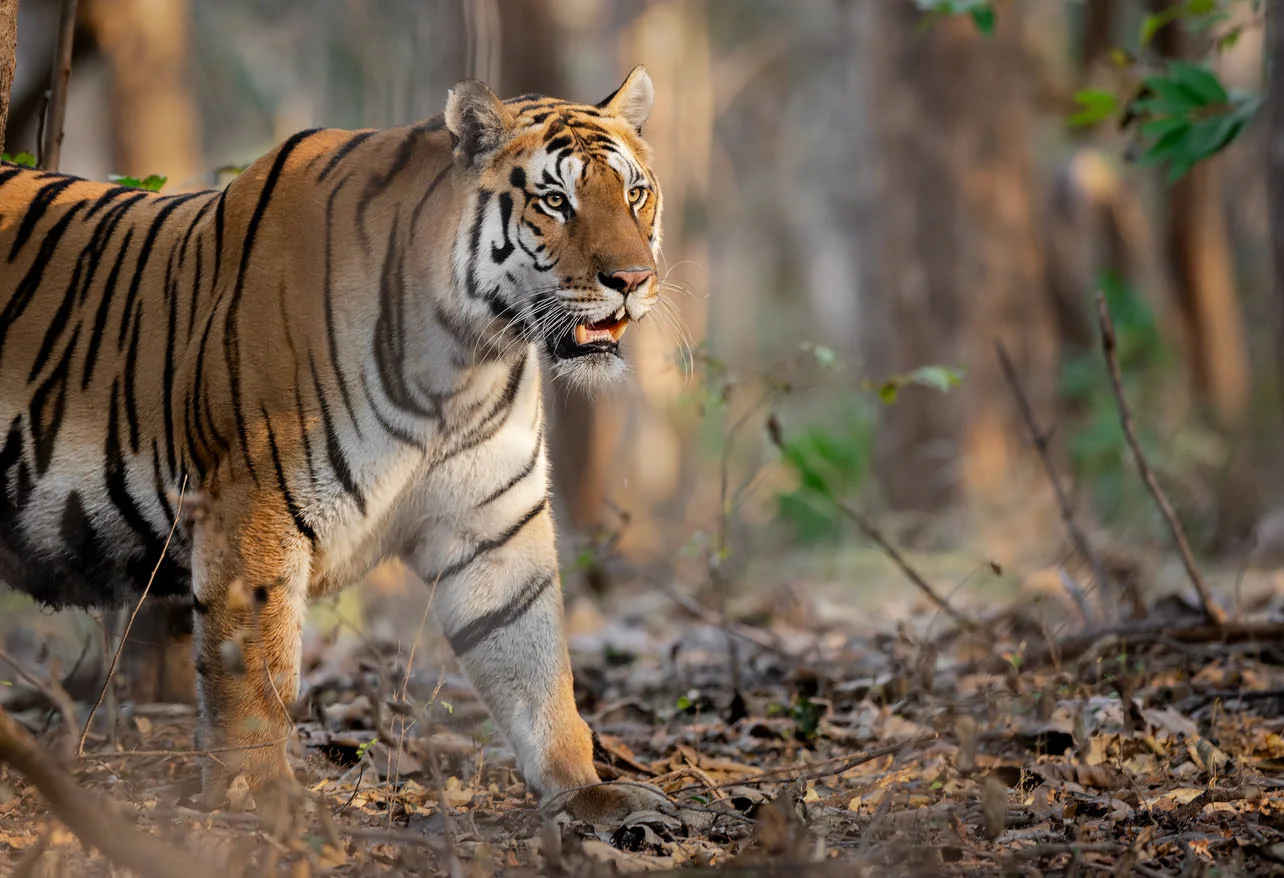 Ranthambore with Golden Triangle
8 Night / 7 Days
Embark on a mesmerizing journey through India's iconic Golden Triangle and add a dash of adventure with a visit to Ranthambore National Park. Discover the timeless beauty of Delhi's historical treasures, the romantic allure of Agra's Taj Mahal, and the vibrant streets of Jaipur.




Big Cats Marathon Tour
15 Night / 16 Days
Tiger Safari Tour India – Witnessing the feisty Cats running and walking across the canopies of tall trees. With the vision of a luxurious green belt of a variety of wild creatures around.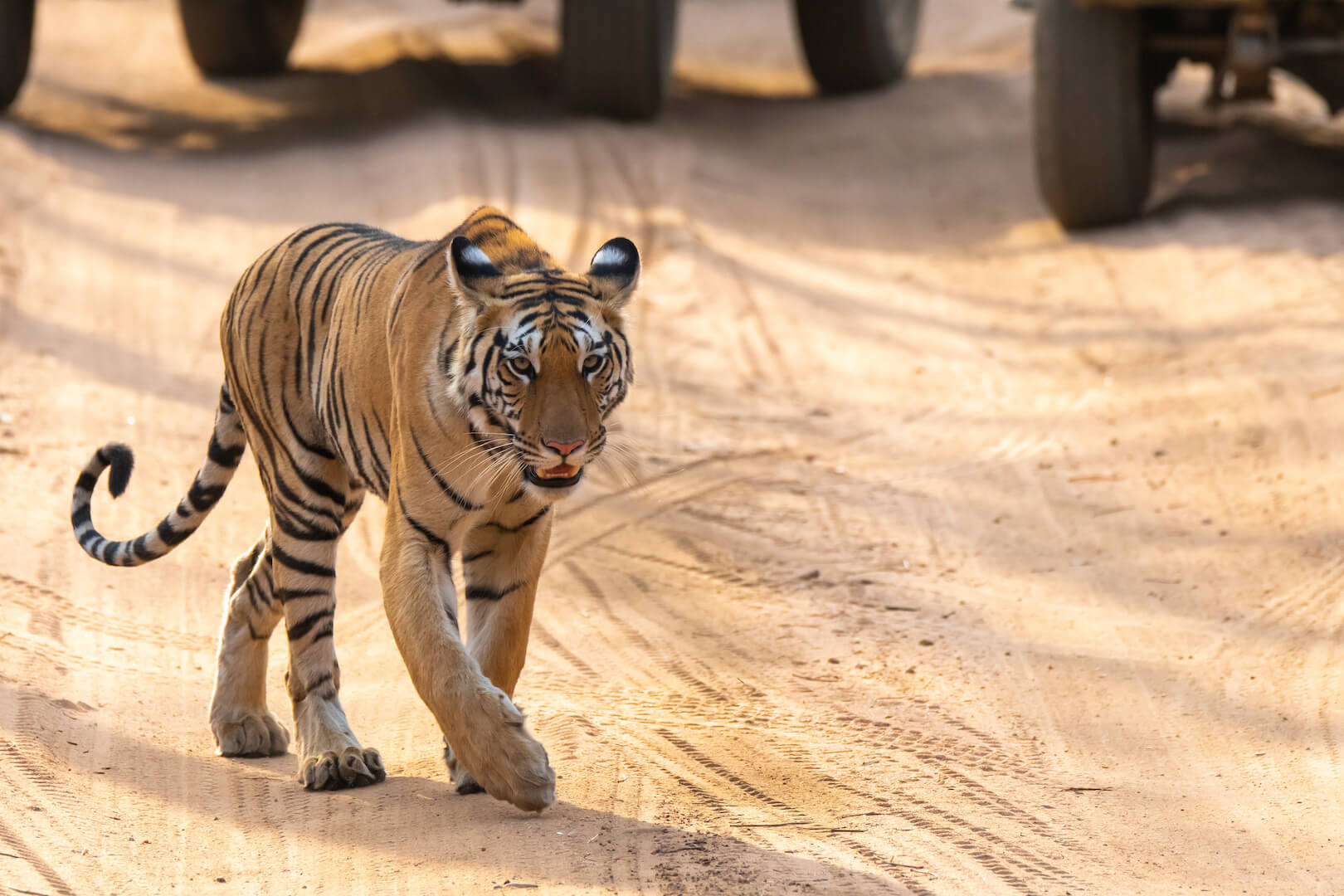 Pench – Tadoba Tour
7 Night / 8 Days
Tiger Safari Tour India – Get acquainted with the wildlife of India through its heart and soul. Filled with exotic flora and fauna altogether packed as a quest of serenity and vibrant adventure.