India is a land of forests and a variety of wildlife species are living in the Indian jungle, Indian jungles are also home to some of the most endangered wildlife species. This makes India a perfect destination for jungle safari, tiger safari, or wildlife safari. The...
Wildlife is an important factor that determines the real wealth of a nation as mentioned by the renowned author and conservationist Rachel Carson. India is a country of diversity and is blessed with some rare species that cannot be found anywhere else in the world....
Why To Go On A Kabini Wildlife Safari There are many wonders in the world, but the most wondrous place is truly a magical place. Where you can be free in the wild, run around, and find your true calling, where you can learn about our very own Mother Nature. This place...
We continue to suffer due to the novel COVID-19 or coronavirus since its first outbreak in Wuhan, China. Since then it has managed to grow from an outbreak to epidemic to a worldwide pandemic. But it seems that nature and mother earth is gaining a lot from this...
There are 18 Biosphere Reserves in India, Biosphere reserves are areas of terrestrial, marine and coastal ecosystems that are preserved and protected in order to bring back the conservation of biodiversity with thoughtful use. They are approved and made by the...
Endangered wildlife species in India The land of India is a home for numerous species of flora and fauna. Some of them are endangered and some are critically endangered wildlife species. The shelter to a wide range of wild animals is one of the most exciting...
Asiatic Lions of India Asiatic lion is one of the most amazing, and powerful big cats found in India. The Panthera Leo's population of lion in India, found in Gujarat. More precisely, Asiatic Lions are now confined to Sasan Gir National Park in Gujarat, India. Their...
Clouded leopards are a member of the Felidae family and come under nebulosa species. They are included in the endangered species around the world because they face the threat of extinction. Clouded Leopard is a shy and elusive wildcat and can be spotted in the...
Jungle cat belonging to the Felidae family and under the species of Felis Chaus. They are more commonly known as a swamp cat or reed cat is a category of small to medium-sized species of cat. Jungle cats are one of the most beautiful wild cats. Although called jungle...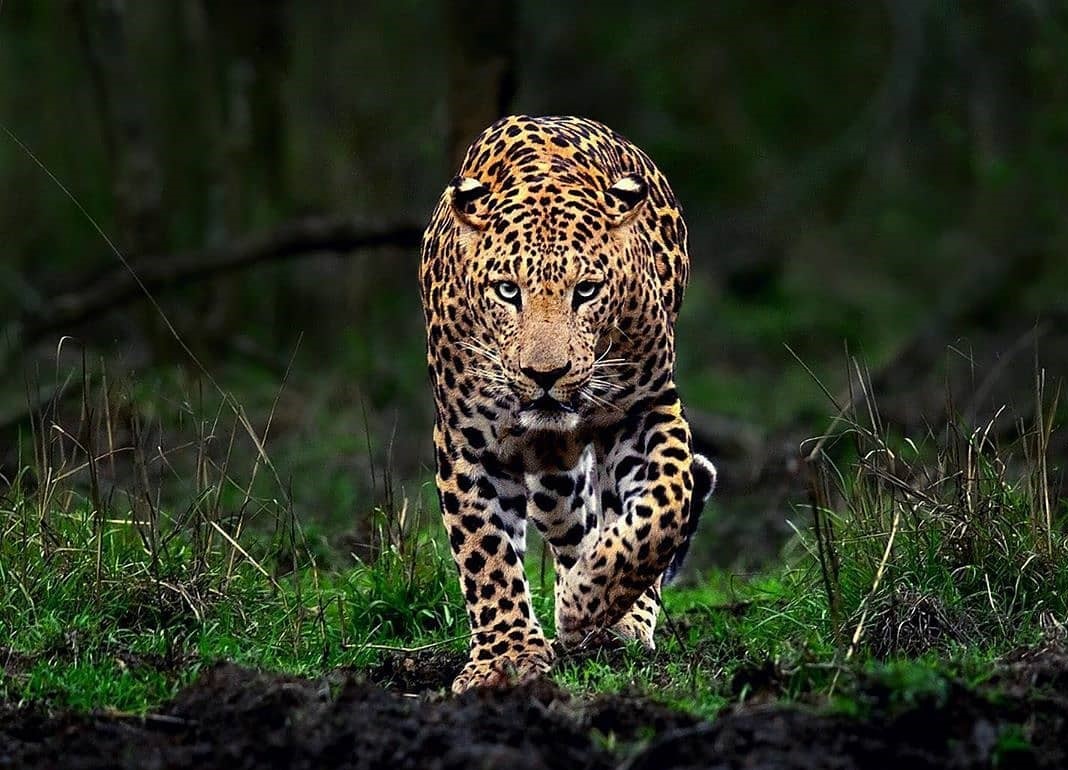 Indian Leopard or Leopards are elusive and one of the most beautiful and most loved Big Cat among all the Big Cat Species. This feline is 'smaller' as compared to the other member of the big cat family. Indian Leopard can adapt itself to varying environments with ease...
There are no tourists now, but imagine a national park that is famous for years of plastic waste more than its nature or wildlife. This is where Jim Corbett National Park is headed, as India's first Tiger Reserve and Asia's first National Park. Over 200,000 tourists...